"Known for Quality & Consistency"
Overview
From our humble beginnings in 1971, our founder, Michael Endico, has commanded quality and consistency. Our recipes have been coddled and honed over the last 40 years and are the standard of acceptance in the refrigerated salad category.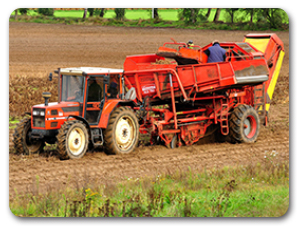 Back in the 1970's we excelled in understanding the importance of quality ingredients. Hellmann's mayonnaise, locally grown New York State cabbage and potatoes grown on our own farms in Aroostook County, Maine. Sure we have added many other salads over the years, Tuna and Egg under Orthodox Kosher supervision, a Seafood salad line and of course the Pasta and Vegetable salads that we enjoy today. A new USDA plant with some of the best Deluxe Chicken salad you ever tasted. But times change and along with the tried and true test recipes, our new offerings include the super food Quinoa, a Gluten Free line and Grain and fresh Vegetable influenced healthy choices. Our concentration is focused on a more crisp and clean flavor profile to meet our consumer's sophisticated palette.
Mike is no longer with us and today his sons, William and Felix, continue the tradition. The new generation and management team has invested in a complete plant retool and refurbishing. The face lift included new refrigeration, production kitchens, information and technology systems and compliance with all FDA, USDA, OK and HAACP certifications.
We spent the last year remaking and fine tuning your favorite salad company and we are eagerly prepared for another 40 plus years. If you have not tried us lately and your taste buds nostalgically remember our Potato Salad, Macaroni salad and Cole Slaw, "Please Try Us Again".