GET TO KNOW US
Our recipes here at Sally Sherman Food, have been coddled and honed over the last 40 years, and are the standard of acceptance in the refrigerated salad category. With our new USDA plant and the best Chefs around, we offer some of the tastiest salads you ever tasted.
Times do change and so has Sally Sherman Foods. To go along with our tried and true test recipes like Potato Salad, Macaroni Salad and Cole Slaw, our new offerings include the super food Quinoa, Gluten Free, Grain, and fresh Vegetables. Our salad choices are focused on a more crisp and clean flavor profile to meet our consumer's sophisticated palette.
If you have not tried us lately and your taste buds nostalgically remember our Tuna Salad, Egg Salad and Seafood Salad, "Please Try Us Again", and our whole new line of salads, desserts, and sauces.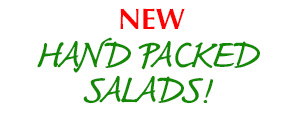 Tri Color Garden Quinoa- with blended oil, plum tomatoes, corn, celery, scallion, and red bell peppers.


Learn More
BLT Pasta Salad with Lettuce & Tomato - Elbow macaroni mixed with bacon bits, plum tomato, and lettuce. Perfect for any side dish during the summer.


Learn More
Redskin Potato with Dill - Redskin potatoes with sour cream, mayonnaise, red onions, scallions, and dill. A perfect combination for any side salad.


Learn More
Mediterranean Cous Cous - Cooked cous cous, mandarin oranges, tomatoes, blended oil, onion, green bell peppers, red wine vinegar, and sun dried tomatoes all mixed all together.


Learn More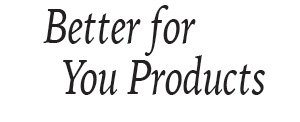 We continue our commitment to heart healthy grains with our new Pesto Farro with Dates & Pecans. An ancient grain with nutritional benefits from high fiber content to high doses of protein!

Learn More
Better For You Classic Salads
Re-designed with a few simple steps that make a big difference in offering a Healthier Alternative... same great flavor with without the guilt!

Learn More